Programs
At Robbin's Nest we understand the different needs of our families. Our programs include: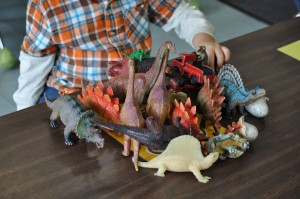 – 2 days / week (Tues & Thurs)
– 3 days / week (Mon/Wed/Friday)
– 5 days per week (Mon – Friday)
* Half-days and flexible programs are also available
Hours
We open at 7:30am and close at 4:30pm, with Extended care offered before 7:30am and after 4:30pm for an additional fee.
Parents can drop-off and pick-up their children anytime within these hours.
Enrollment
Enrollment is ongoing. A non-refundable Registration Fee and your child's last week's tuition will be required for enrollment. Please call (818) 248-7324 or contact us for openings, fees and other requirements.